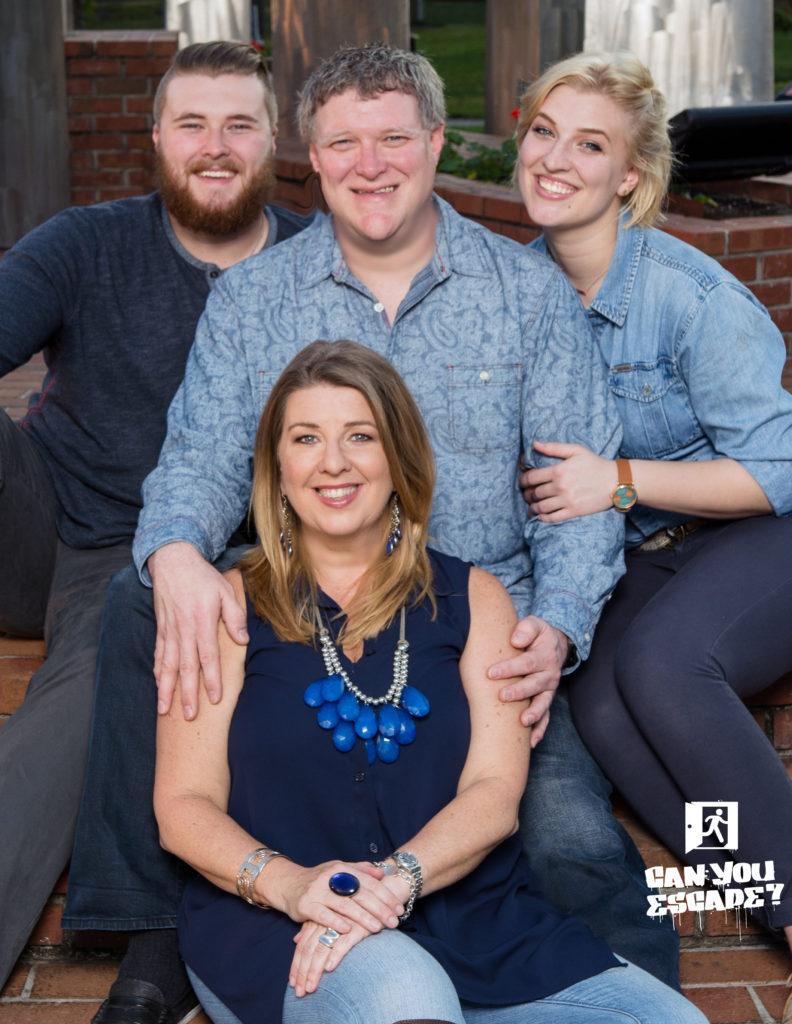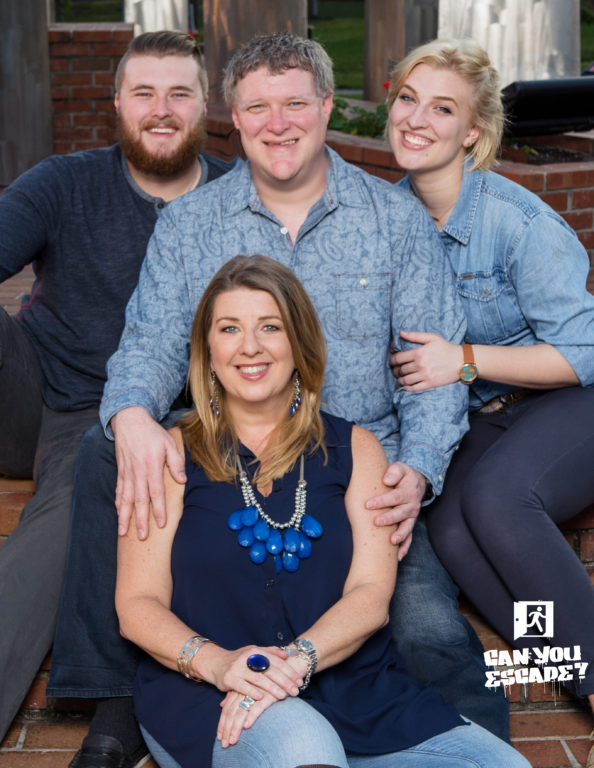 Can You Escape?  started after a Collins family vacation throughout Europe in December of 2014.
Looking for a fun activity in Munich they perused TripAdvisor and discovered 'escape rooms'.  Not understanding the popularity of the games, they failed to book the room in time and it 'sold out' during their stay.  While in Krakow, Poland, they read about "Locked UP" and immediately booked into a Space-themed room. The 60-minute game proved to be challenging and oh, so FUN!  They were hooked and ended up playing all three rooms that day.
The new-found hobby quickly created discussions of bringing 'escape rooms' to Tampa and a business plan to open Can You Escape?  was created.  Within 60 days the Collinses were back in Europe to research the industry (traveling extensively throughout Hungary, Austria, Poland, Germany, Switzerland, Italy, Croatia, Slovenia, Amsterdam, and England playing more than 50 games in 2 weeks), they spoke to owners who helped them understand the European industry and various business models, and they created friendly working relationships across the continents.
Drawing heavily upon the successful European influences, Can You Escape?  opened with two "Escape from the Office" rooms in May of 2015.  The concept exploded as Can You Escape?  greeted nearly 4,000 guests and became the highest-rated escape room in Tampa Bay within the first 90 days. three year later, Can You Escape?  has grown to seven rooms (five themes) and has entertained over 100,000 guests.
The Collins family continues to enjoy traveling abroad and searches for 'escape rooms' wherever they may be located,  while focusing daily on designing and bringing  international family-friendly games to their fans.
We're people people. Whether you are a seasoned enthusiast or brand new to the idea of escape rooms, stop by, play a game and say "Hello".
We offer customizable
(10-150 guests)
Team Building Packages
for your organization.
Call (813)-333-2533 for more details.